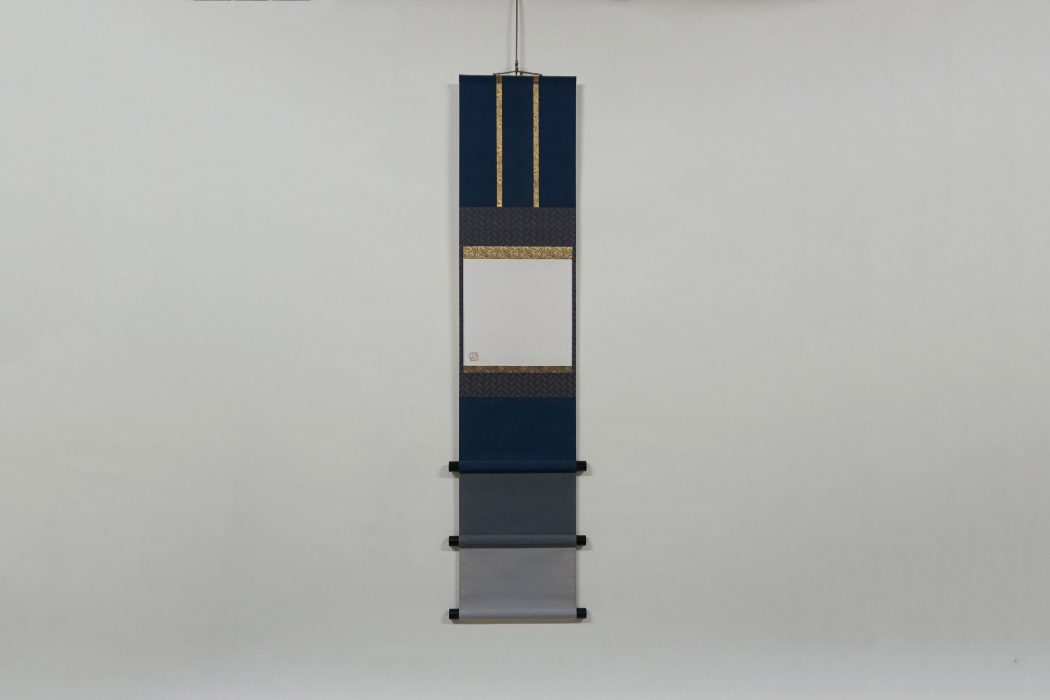 普段見慣れているものとは少し違った印象の「掛け軸」。
1500年前に中国から日本に伝わって以来、ずっと変わらない形をしている。床の間で下から見るように設計された美しい構造は、今でも健在であろうか?掛け軸のルールに、性別や社会的属性など、現代社会の環境に重ね合わせた。
社会の中で目に見えない抑圧が多く存在しているように感じる。一人一人得意なこと、苦手なことは違うのに調和を求める社会で意志を持たず順応している。一方、掛け軸の構造は昔から変わらない決まりごと(=布の幅や長さの比率)がある。その基準の比率を完璧な人間と捉え、其々にどこか比率のおかしな掛け軸を"個性をもった人格"と見立てた。
The "hanging scroll" looks a little different from what we are usually accustomed to seeing.
It has been in the same shape ever since it was introduced to Japan from China 1,500 years ago. Is the beautiful structure, designed to be viewed from below in an alcove, still in place today? The rules of the hanging scroll are superimposed on the environment of modern society, including gender and social attributes.
I feel that there are many invisible oppressions in society. Each person has different strengths and weaknesses, but they are adapting without willpower in a society that seeks harmony. On the other hand, the structure of a hanging scroll has a rule (i.e., the ratio of cloth width and length) that has not changed since ancient times. I consider the standard ratio to be the perfect human being, and the differently proportioned scrolls to be "personalities with individuality.