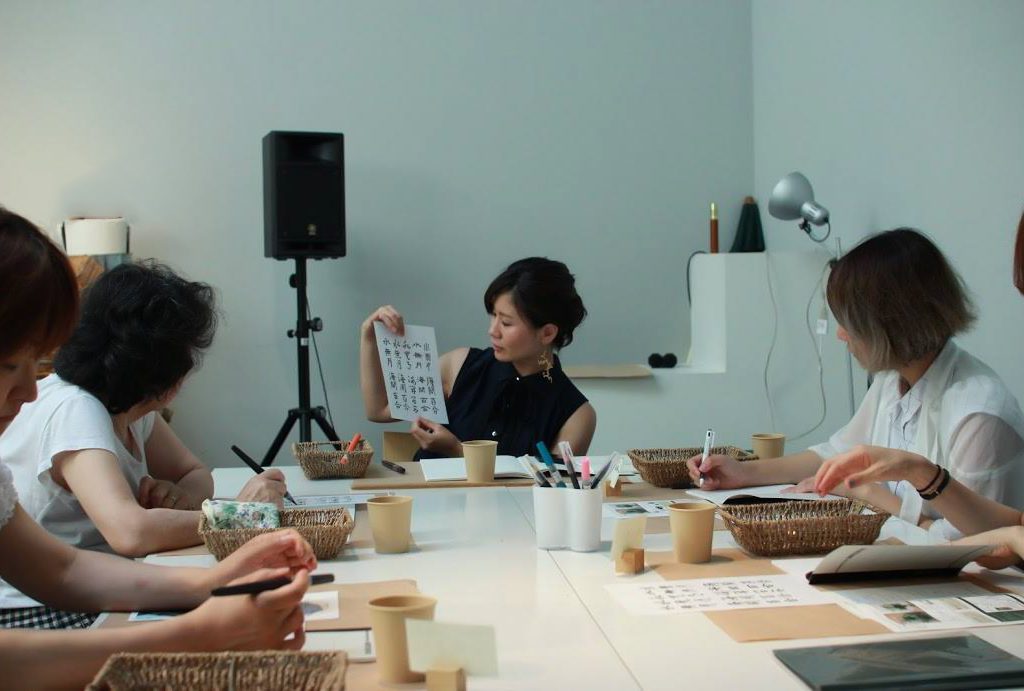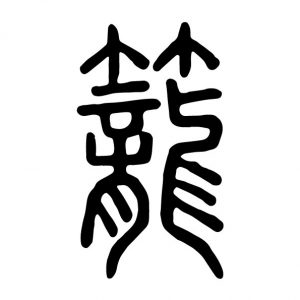 籠中会は「必要に応じて自分の思うままに使える技術やもの、人のたとえ」の意味である、
中国の歴史書『唐書』元行沖伝の故事成語「自家薬籠中之物(じかやくりょうちゅうのもの)」に由来します。
教養としての書道ではなく、自分の身体感覚の一部として、日々思うがままに、さらりと良い字を書くための教室です。
What is Rochu-kai?
Rochu (籠中) was taken from a historical term, "Jikayaku rouchuu-no-moto (自家薬籠中之物)," which appears in the Chinese historiography, Tang-shu.
This term is used as a metaphor for "a technique, a thing, or a person which can be used as desired."
This class is to learn Shodo, not as sophistication,
but for you to enable yourself to write words like you would like to write, as if the pen is a part of your body.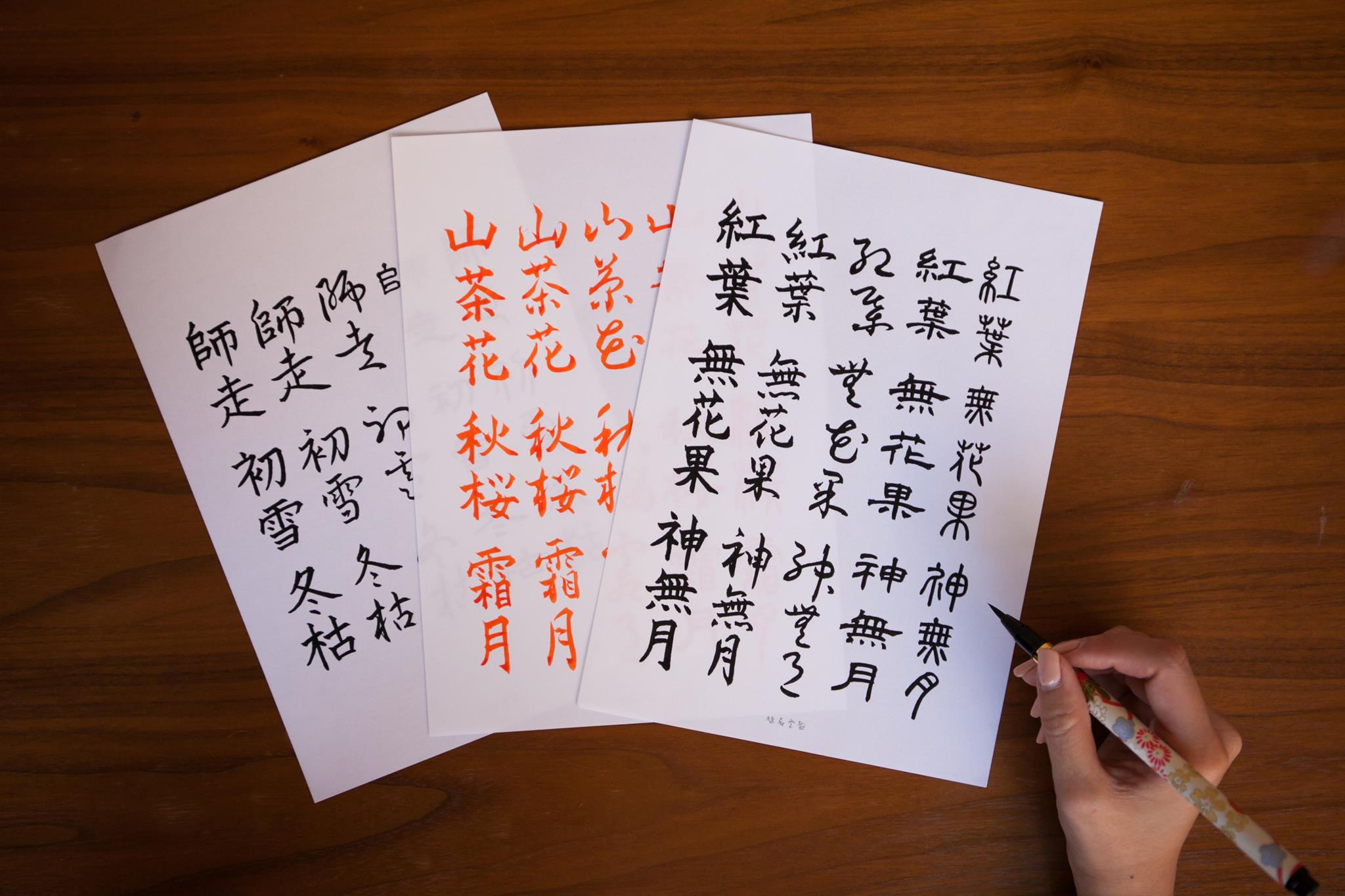 一生付き合っていく、おそらく自分自身が一番書くことの多い字、それは自分の名前。自分の名前の5種類の書体(楷書・行書・草書・隷書・篆書)の見本を見ながら筆ペンでノートに練習します。
Your name is perhaps something you write and will write the most throughout the course of your life.
In this class, you will learn to write your name (in Japanese) in five different styles (楷書(kaisho), 行書(gyousho), 草書(sousho), 隷書(reisho), 篆書(tensho)) by practicing with an ink brush pen. I will prepare the examples of your name beforehand for you to practice on.
次回のお知らせと予約
https://www.facebook.com/rouchukai/
https://www.street-academy.com/myclass/3334/